Video's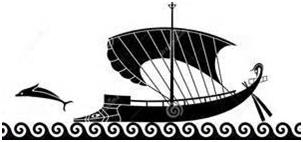 Sail the British Virgin Islands-BVI

Now taking bookings fall 2021

Prices as low as $1975 a week , depending on Season

Cow Wreck Beach Bar
Anegada - British

Imagine a brilliant, but not burnt white beach. Water that shines like a blue-green sapphire.

And that cool sweating drink in your hand. Thatís all you really need to feel instantly transported to

Cow Wreck Bar in BVI.Which is what a good beach bar should anyway, right? :) Be sure to stick

around for lunch, especially if you like a good lobster!
sailing the Greek Islands , honeymoon in Greece

,Italy, Turkey, sailing turkey, Tunisia by

sailing catamaran

yoga retreats, sailing and yoga greece, yoga ,honeymoon greek islands, sailing charters, sailing the Greek Islands , Greece,

Croatia ,Italy, sailing turkey, & Tunisia by

sailing catamaran

e-mail Capt Ram
sailing the Greek Islands , honeymoon in Greece

,Italy, Turkey, sailing turkey, Tunisia by

sailing catamaran

yoga retreats, sailing and yoga greece, yoga ,honeymoon greek islands, sailing charters, sailing the Greek Islands , Greece,

Croatia ,Italy, sailing turkey, & Tunisia by

sailing catamara